Contact us:
Tel: (905) 452 - 6286
Fax: (905) 454 - 5585
New Client Enquiries: info@abellaw.ca
Michelle M. Abel, LL.B
Barrister, Solicitor, Notary Public | Family Law Lawyer
Mediator
Dispute Resolution Officer, Superior Court of Justice (Brampton)
Family, Divorce and Matrimonial Law
Email: michelle@abellaw.ca
Matthew J. Abel, B.A., LL.B
Barrister, Solicitor, Notary Public | General Practitioner Lawyer
Real Estate, Corporate / Commercial, Wills and Estates, Civil Litigation and Family Law
Email: matthew@abellaw.ca
Brampton (Main Office)
Address: 14 George Street North, Suite 204
Brampton, Ontario
L6X 1R2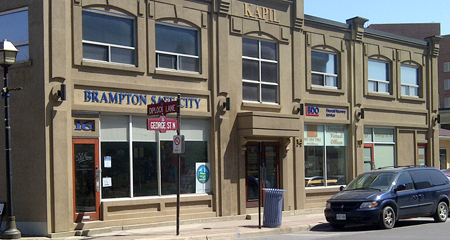 Parking: One hour of free parking is available at the Nelson Square Municipal Parking Garage on Diplock Lane. Diplock Lane is located directly off George Street North between Nelson Street West and Queen Street West.
Map:
---
Etobicoke (by Appointment only)
Address: 10 Four Seasons Place, 10th Floor
Toronto, Ontario
M9B 6H7
Parking: Located at The East Mall and Burnhamthorpe Road in Etobicoke (Toronto). Above ground nominal pay parking at the location.
Map: